Our Neoprene Waist Trainer Single-Belt With Hooks Zipper Custom Logo will reduce four inches off your waist. It helps sculpt and smoothen your waist.

It Features:

1. 6 steel bones to strengthen plasticity and prevent curling;
2. Made of neoprene fabric, which is breathable , accelerating ;
3. Adjustable 3 rows of hooks and zipper to fit your figure curve at the most extent;
4. It has an adjustment belt to enhance more compression around your waist and tummy.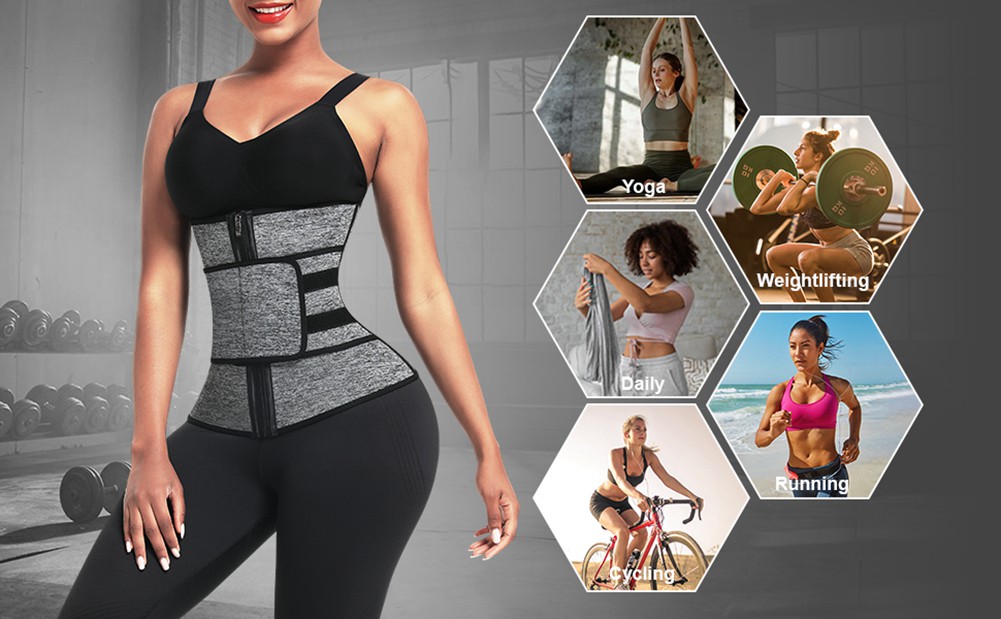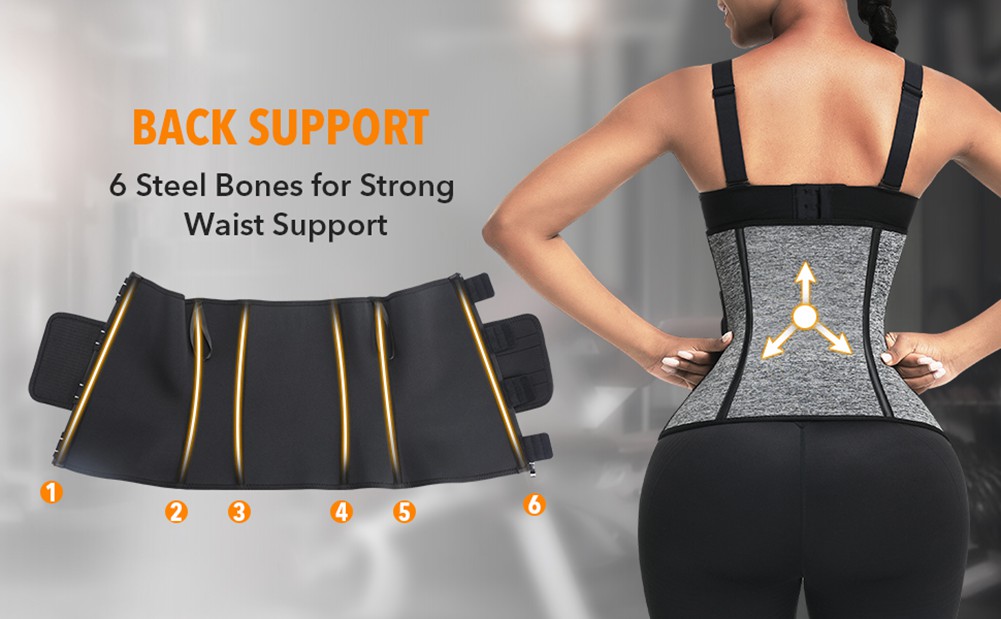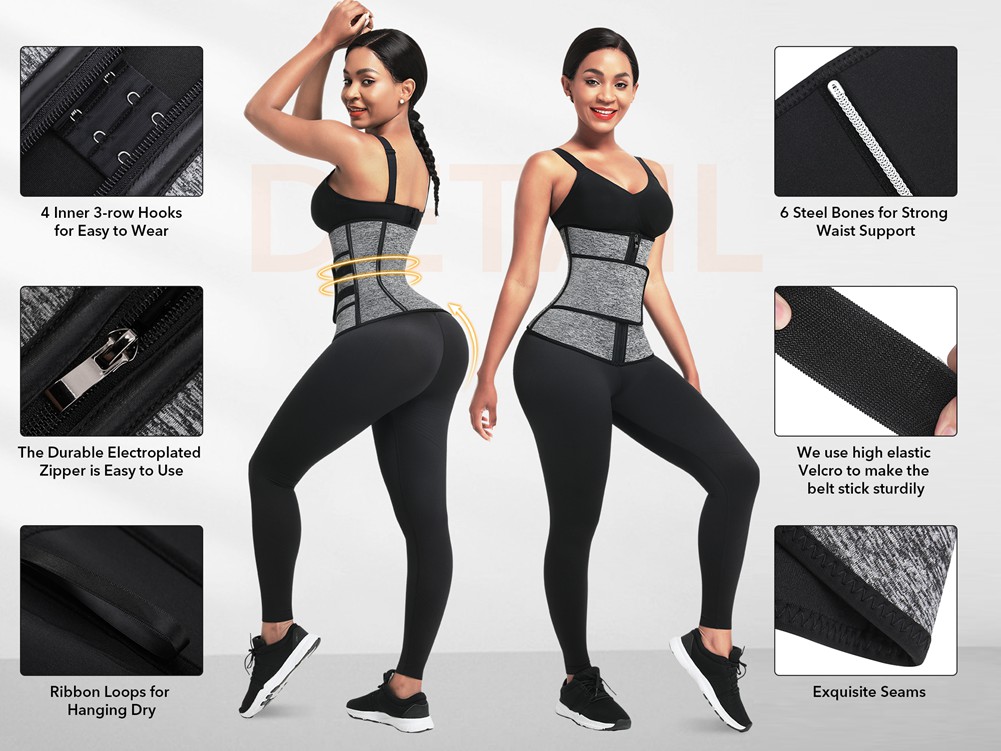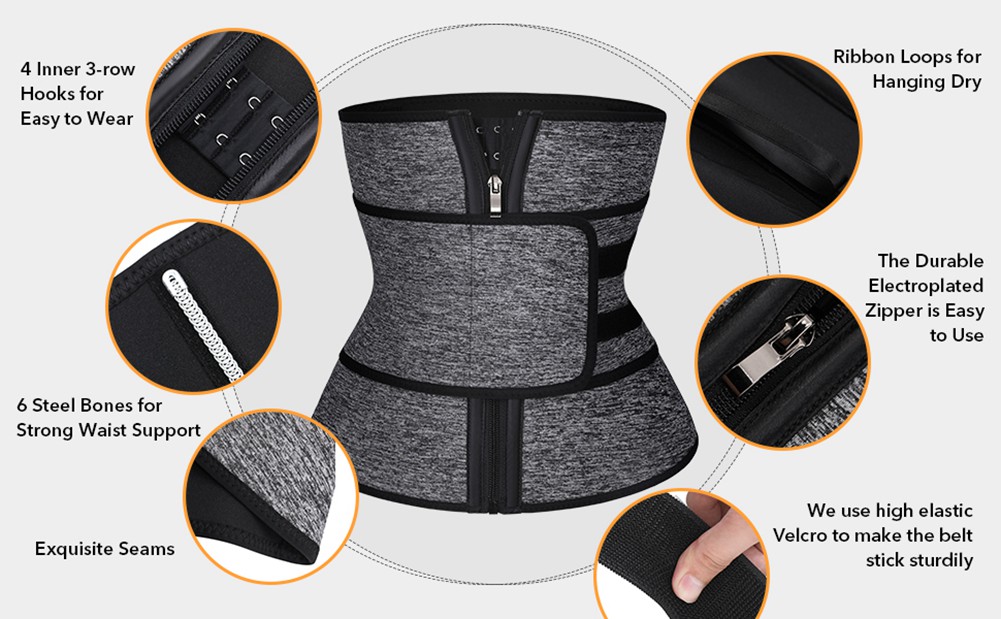 Have specific custom material, size, and color requirements? Please contact us today to get the best competitive prices.